这个帖子任何人都可以编辑 :)
All missing!
https://www.reddit.com/r/openSUSE/comments/ncr0nr/what_packages_are_missing_from_opensuse_and_i/
Rustfication!
》GitHub - TaKO8Ki/awesome-rewrite-it-in-rust: A curated list of replacements for existing software written in Rust
ada build system
gprbuild GitHub - AdaCore/gprbuild: GPRbuild is an advanced build system designed to help automate the construction of multi-language systems.
game, written in Lua with LoVE engine
GitHub - a327ex/SNKRX: A replayable arcade shooter where you control a snake of heroes.
up -> Unix pipe preview, life saver like jesus himself.

gimagereader -> OCR frontend
xlpr -> hackable TUI file manager -> 1k stars+ on GitHub
GitHub - sayanarijit/xplr: A hackable, minimal, fast TUI file explorer
chafa
https://hpjansson.org/chafa/
kristall
Gemini:// Gemini protocol viewer written in Qt.
GitHub - MasterQ32/kristall: Graphical small-internet client for windows, linux, MacOS X and BSDs. Supports gemini, http, https, gopher, finger.
Other Gemini:// clients (most of them only have AUR/arch package)
https://gemini.circumlunar.space/clients.html
All apps from Maui project (QML/Qt based)
https://mauikit.org/
GNOME/gtk, (maybe meson based)
Rust-based
字体
Technical software
More Others
Lisps
Probably hard
Electron/NodeJS/npm/yarn based
copytranslator -> 国产的划词翻译,有一千到两千个依赖。。。。。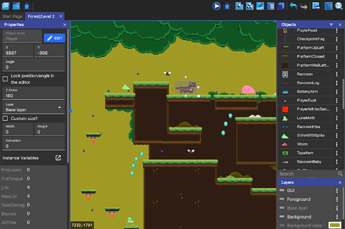 无法打包
imewlconverter -> 深蓝词库转换(可以转换 搜狗词库 给 Fcitx 和 rime 使用)
DONE
Dawing https://maoschanz.github.io/drawing/
等距更纱黑体 Sarasa-Mono-SC-Nerd by Show home:zzndb001 / sarasa-mono-sc-nerd-fonts - openSUSE Build Service